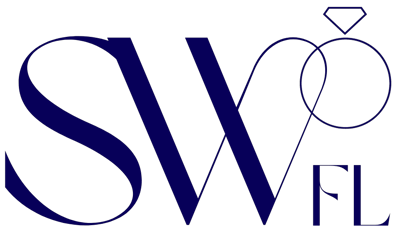 Nautical Nuptials: Top Beach Wedding Themes and Decor Ideas
If you're dreaming of a nautical nuptial ceremony that's as refreshing as a sea breeze and as stunning as a sunset on the beach, a beach wedding might be your ideal But, to pull off the perfect seaside celebration, choosing the right beach wedding theme and decor, is essential.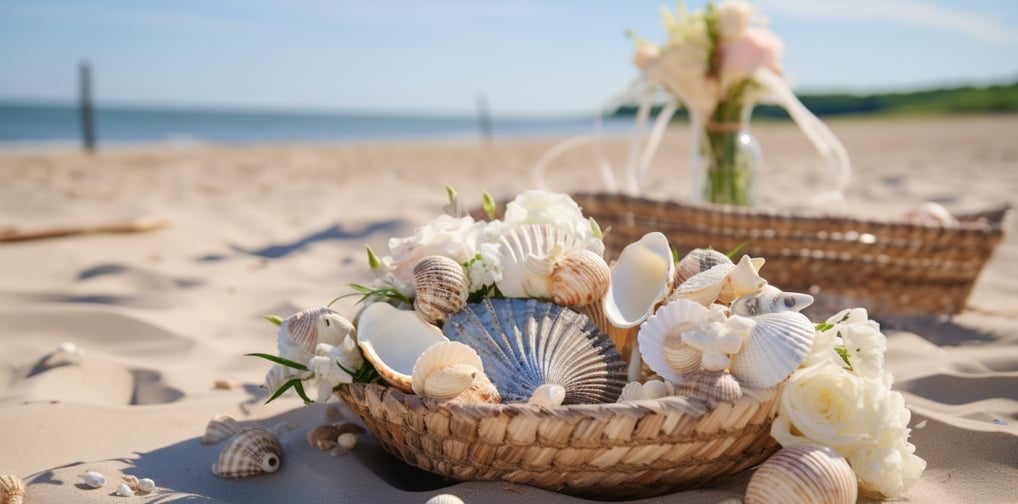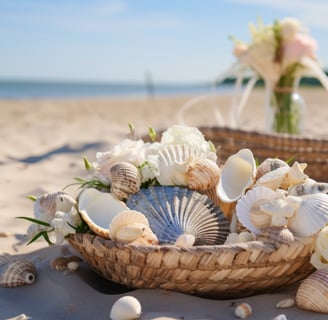 Understanding Beach Wedding Themes
Before we dive into the specifics of nautical nuptials, let's first explore what makes beach wedding themes so desirable. Beach weddings, like those popular all over Florida, let you embrace the natural beauty of the beach. Imagine walking down a sandy aisle in a luxury beach resort in Sanibel, with waves in the background. The beauty of nature combined with love is truly a scene from a fairytale.
Imagine walking down a sandy aisle, with the gentle sound of crashing waves in the background. The salty breeze caresses your skin, as you exchange vows with your beloved. The beach, with its vast expanse of golden sand and sparkling blue waters, becomes the backdrop for your love story. It's a scene straight out of a fairytale, where the beauty of nature intertwines with the magic of love.
The Essence of a Beach Wedding
A beach wedding is all about celebrating love in a breathtaking natural setting. It's about embracing the elements and allowing the sun, sand, and sea to be a part of your special day. Whether at sunrise or sunset, maybe even in a picturesque estate in Captiva, a beach wedding is serene. The sound of seagulls, waves, and the warm sand, maybe like the ones in Captiva Island, sets the foundation for your love.
As the sun rises over the horizon, casting a warm glow on the beach, you and your partner stand hand in hand, ready to embark on this new chapter of your lives. The sound of seagulls fills the air, as the waves gently lap against the shore. The sand, soft and warm beneath your feet, symbolizes the foundation of your love. It's a moment of pure bliss, where time seems to stand still, and the world revolves around the two of you.
Popular Beach Wedding Themes
When it comes to beach wedding themes, there is an endless array of options to choose from. One standout theme is the nautical wedding theme. Nautical weddings draw from the sea and add elegance. This theme exudes a timeless elegance and a sense of adventure, making it a perfect fit for beach weddings.
Picture a reception adorned with navy blue and white decorations, reminiscent of a classic yacht club. Tables are adorned with centerpieces featuring miniature sailboats, while seashells and starfish are scattered along the sandy pathways. The aroma of fresh seafood fills the air, as guests indulge in a delectable feast inspired by the ocean. The nautical theme creates an ambiance of sophistication and wanderlust, transporting everyone to a world of maritime enchantment.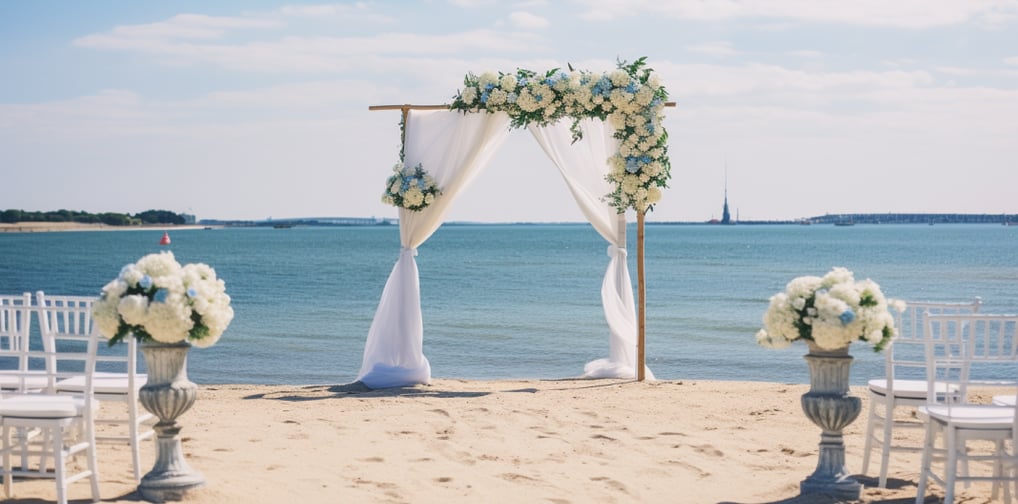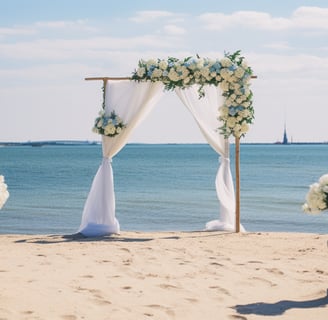 Nautical Nuptials: A Deep Dive
Now that we have a better understanding of beach wedding themes, let's take a deep dive into the enchanting world of nautical-themed weddings. Nautical nuptials capture the sea's charm. From the decor to boat rides, yacht parties, or even lounging in Fort Myers Beach, these weddings offer a maritime wonder. They transport you and your guests to a world of maritime wonder, where the possibilities are as vast as the ocean itself.
The Charm of Nautical-Themed Weddings
There is something undeniably captivating about nautical-themed weddings. From the moment your guests arrive, they will be greeted by a sense of adventure and wanderlust. The crisp blue and white color palette, reminiscent of the sea and sky, creates a sense of calm and tranquility. Nautical decor, such as ropes, buoys, and portholes, adds a touch of authenticity and whimsy, making your wedding truly memorable.
Imagine walking down the aisle, with the sound of waves crashing in the distance and a gentle sea breeze caressing your face. As you exchange vows, the sun sets over the horizon, casting a warm golden glow on your special day. The nautical theme extends beyond the decor, as your guests are treated to an immersive experience that transports them to a coastal paradise.
Guests can indulge in a variety of activities that celebrate the maritime spirit. From boat rides and yacht parties to beach volleyball and snorkeling, there is no shortage of entertainment options. Especially if you opt to book a large beachfront home for your event, you'll have the flexibility a hotel in Naples can't fully provide.
Key Elements of a Nautical Wedding
When planning a nautical-themed wedding, it's important to incorporate key elements that will help bring your vision to life. Begin by selecting a seaside venue that captures the essence of the ocean. The decor, from seashells to delicate starfish, adds the finishing touch. Picture saying "I do" on a pristine white sandy beach, with crystal-clear turquoise waters stretching as far as the eye can see.
As your guests enter the reception area, they are greeted by a stunning display of nautical-inspired decor. The tables are adorned with elegant centerpieces featuring seashells, driftwood, and delicate starfish. The soft glow of candlelight dances off the polished silverware, creating an intimate and romantic atmosphere.
Each guest finds their seat with the help of sailboat-shaped place card holders, adding a whimsical touch to the table settings. The menu is carefully crafted to infuse coastal flavors, with fresh seafood dishes like grilled lobster tails, seared scallops, and succulent shrimp skewers. For dessert, guests can indulge in a variety of tropical fruit delicacies, from mango mousse to coconut-infused cakes.
Throughout the evening, the sound of gentle waves and the distant call of seagulls create a soothing backdrop to the celebration. As the night unfolds, guests can take a break from dancing to enjoy a moonlit stroll along the beach, hand in hand with their loved ones. The twinkling stars above mirror the sparkle in their eyes, as they make memories that will last a lifetime.
Beach Wedding Decor Essentials
While a nautical theme can certainly add a touch of elegance and charm to your beach wedding, it's also important to consider other decor elements that will enhance the overall ambiance of your special day. From choosing the right decor to creating a cohesive look, here are some essential tips to elevate your beach wedding decor.
Choosing the Right Decor for Your Beach Wedding
When it comes to beach wedding decor, simplicity is key. Let nature be your guide and use natural materials such as seashells, starfish, and driftwood to create a beach-inspired aesthetic. Opt for lightweight fabrics that flow in the ocean breeze, such as chiffon or organza, for your ceremony arch or table runners. Consider incorporating elements such as lanterns or string lights to create a romantic and magical atmosphere as the sun sets.
Nautical Decor Ideas for a Memorable Wedding
Incorporating nautical decor into your beach wedding can add a sense of sophistication and whimsy. For centerpieces, consider using glass vases filled with sand, shells, and candles. Display maritime-inspired table numbers or place cards in elegant brass or copper holders. And don't forget to use nautical-themed signage to guide your guests throughout the celebration. These small touches will create a cohesive look and leave a lasting impression on everyone in attendance.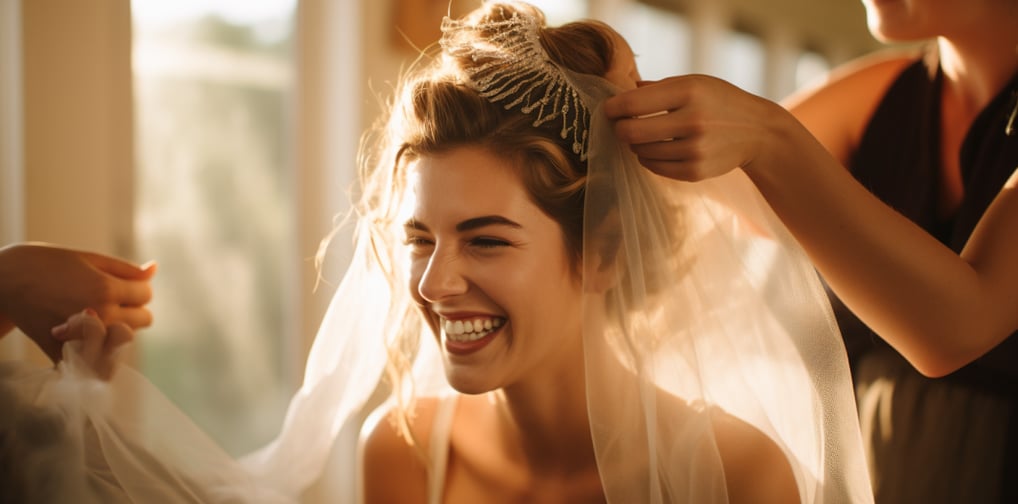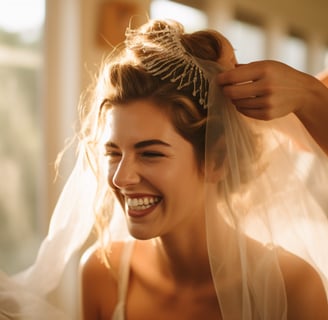 Planning Your Beach Wedding: Practical Tips
Planning a beach wedding requires careful consideration of various factors that may not come into play with traditional indoor weddings. Here are some practical tips for ensuring that your beach wedding goes smoothly.
Selecting the Perfect Beach Location
Wherever in Southwest Florida you decide to hold your ceremony, ensure comfort for guests with canopies or tents, especially in unpredictable weather. Be sure to visit the venue in person to assess the layout, privacy, and overall suitability for your needs.
Weather Considerations for Beach Weddings
While the beauty of a beach wedding lies in its natural setting, it's important to be prepared for the elements. Keep an eye on the weather forecast leading up to your wedding day and have a backup plan in case of inclement weather. Provide your guests with essential items, such as sun hats and sunscreen, to ensure their comfort. Additionally, consider renting a canopy or tent to provide shade and protect against unexpected rain showers.
The Finishing Touches: Accessories and Attire for a Beach Wedding
Dressing for a beach wedding should be about comfort. Accessories from invitations to guest favors should evoke the coastal charm. Here are some tips to help you achieve the perfect beach wedding look.
Dressing for a Beach Wedding: Bride and Groom
For brides, lightweight and flowing fabrics, such as chiffon or charmeuse, are ideal choices for beach wedding dresses. Opt for a relaxed and bohemian silhouette that allows for ease of movement. Don't be afraid to embrace floral or seashell-inspired hair accessories to complete your beach-inspired look. For grooms, linen or lightweight cotton suits in lighter shades, such as beige or light gray, exude a laid-back yet polished vibe that is perfect for a beach wedding.
Accessorizing Your Beach Wedding: From Invitations to Favors
Add a personalized touch to your beach wedding by incorporating beach-inspired accessories. From seashell-shaped invitations to starfish-themed guest favors, there are countless ways to infuse your wedding with coastal charm. Consider providing guests with beach-themed props, such as sunglasses or flip-flops, to make your beach wedding even more fun and memorable. Don't forget to capture these moments with a photo booth complete with props such as sailor hats and tropical flower leis.
As the sun sets on your nautical nuptial day, the memories will remain. With the right theme and decor, combined with the beauty of top beach destinations, your wedding will be an unforgettable journey.
From the charm of nautical weddings to the practical tips for planning a beach celebration, this article has provided you with the inspiration and guidance you need to make your nautical nuptials an unforgettable experience. So pack your bags, and let the sea be your witness as you embark on a journey towards forever.